NORTHERN CRANE
Natural Healing Arts
OFFERING TWO CLASSIC STYLES OF HEALING THERAPIES:
OKAZAKI SEIFUKUJITSU ANMA SHIATSU
Like Acupuncture and other more mainstream Shiatsu Therapies, Okazaki Acupressure Long-Life Restoration Therapy (Okazaki Seifukujitsu Shiatsu) employs stretches, pressure point stimulation, energy meridians, acupuncture points and joint manipulations. Through the use of the forearm and finger pressure, this therapy restores organs and elemental energies (Qi or Chi) within the body to proper functioning condition and balance, creating good general physical harmony, and contributing to well-being, rejuvenation and optimum health.
This holistic healing art was developed for martial artists from much older Shiatsu styles by Seichiro Okazaki (1890-1951) (pictured above). The dojo he founded in Honolulu, Hawaii is still in operation teaching the Jujitsu style of Kodenkan Danzanryu which he brought with him from Japan when he emigrated. In order to receive a teacher's certificate (Certificate of Mastery) from Okazaki, a student had to prove proficiency in not just Jujitsu but also in Seifukujitsu. The reasons were practical: 1) Learning how to heal a body enables a martial artist to understand how a martial technique works, not just how to perform it, which essentially is just learning to mimic motion. 2) A person who teaches a martial art is responsible for injuries that happen in his or her dojo, the sooner an appropriate treatment is performed, the faster the injury will heal. 3) The actual performance of a full body Seifukujitsu Anma Shiatsu balances the energy of the giver as well as the receiver's.
Interestingly, because Okazaki respected America, his adopted country so much, he relinquished the Japanese martial arts rank titles of Sensei, Hanshi, Renshi, Kioshi, etc. and used only one title - Professor. He gained the respect and admiration of the Japanese-American community in Hawaii when he was asked to treat President Roosevelt during his visit to Hawaii after the Pearl Harbor attack. The very fact that a Japanese person was allowed to do so speaks volumes to the degree of the respect he already had within the healing arts community there. Professor Okazaki passed his Menkyu-Kaiden to Professor Sig Kufferath upon his death.
Sensei Perez started to learn this modality shortly after first meeting Professor Kufferath in 1988. It was a statement made to him by the professor at a Jujitsu seminar which prompted Sensei Perez to study the professor's Shiatsu. Professor Kufferath stated: "If you want to understand the martial art you have been studying at a much higher level, you need to study the medical system it is based on." Okazaki Seifukujitsu turned out to be an excellent method of doing so. Sensei Perez has been studying and practicing it ever since. He has been practicing it professionally since 1990. Like Okazaki, Sensei Perez has had the honor and privilege of having U. S. presidents under his care. Two of them to be exact: George H. W. Bush and his son George W. Bush as well as the entire Bush family during their annual vacations at their summer family home at Walker's Point in Kennebunkport, Maine.
Professor Sig Kufferath (1911 -1999)
Professor Kufferath brought both the Kodenkan Danzanryu Jujitsu and Seifukujitsu healing art to the continental USA. Another prominent student of Professor Okazaki was Professor Wally Jay, the developer and founder of Small Circle Jujitsu. Unfortunately both of these great masters have passed away. There was much more that could have been learned from them. All of these masters professed a simple principle: "To kill is easy, to heal is great."
SWEDISH THERAPEUTIC RELAXATION MASSAGE
This classic Swedish Therapeutic Relaxation Massage was developed by Henry LaFleur, who founded the Bancroft School of Massage Therapy in Worchester Massachusetts in 1950. Professor LaFleur, a former professional boxer turned trainer had been practicing and developing his massage since 1938. His Bancroft School of Massage Therapy is considered to be one of the best massage school anywhere. Sensei Perez has been professionally practicing Professor Henry LaFleur's Swedish Massage Therapy since 1996.
SCHEDULING A SESSION:
Although Sensei Perez has cut his hours of practice significantly since 2008. If you are in need of what over 50 years of internal energy development (as in 'Chi' or 'Ki') focused into healing hands can do, you will not be disappointed in the results.
In this age where many wannabees take a handful of weekend seminar/retreats and instantly become 'masters' of Ki healing as many healing 'masters' profess, and where school after school of massage therapy primarily prepare their students to take and pass a written exam to get a massage license, it is refreshing to find a practitioner who has indeed mastered the art of healing through his hands.
Laurie Cameron, a former owner and manager of The White Barn Inn, Maine's only AAA Five Diamond and Forbes Five Star award winning hotel, situated in Kennebunkport, wrote the best description of Sensei's practice back in 1999 while she was the managing owner: "Tucked away in a little town in Maine, a world class massage therapist works his healing magic."
Before becoming the owner of the Inn, Ms. Cameron was the senior agent of a major resort managing corporation based out of Chicago. She was their international roving scout, scouring the globe looking for resorts, spas and hotels to buy, manage or invest in. During her career there she received innumerable massages from countless therapists at most of the world's most exclusive resorts, hotels and spas so she was definitely qualified as a massage critic. During her tenure at the White Barn Inn, Sensei Perez, at her insistence, was the sole provider of massage therapy to the inn's guests.
Below is a chart which shows the body's meridians of energy and the acupuncture/acupressure points of interest in healing as well as martial applications. Wikipedia asked and was granted rights to reproduce it in their Meridians of Acupuncture web page: http://en.wikipedia.org/wiki/Meridian_(Chinese_medicine)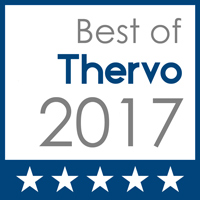 Copyright © 2003 By Phil Perez [Northern Crane]. All rights reserved.